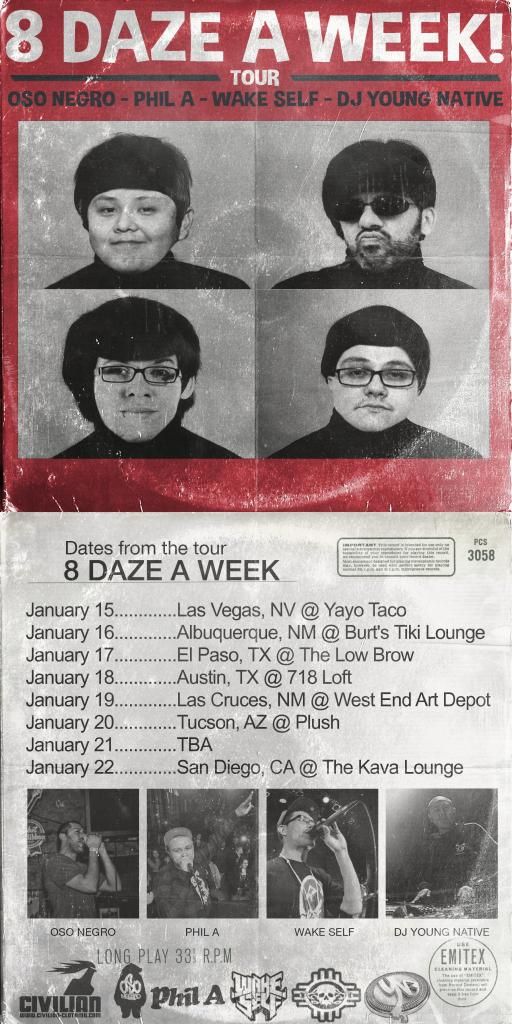 Tour time!
I will be hitting the road next week with my good buddy Oso Negro & new friends Wake Self & DJ Young Native. The 8 Daze A Week Tour will cover the South West from San Diego to Austin. Be sure to check out this show if we are in your area. Special thanks to Civilian Clothing for helping sponsor this tour. RSVP on facebook if you plan checking out some of the dates at https://www.facebook.com/events/277811825675247
Use hashtag #8DazeAWeek to keep up with us on twitter.
P.S. What do you think of my Beatles photo on the bottom right?